Stronger Together
At HHS, we strive to build an inclusive environment where all team members feel valued, heard, and respected, and where everyone can be their true, authentic selves. We celebrate the unique skills, life experiences, and heritages that make us diverse. Through servant leadership and our OneHHS philosophy, we empower our teams and communities to grow and succeed.
Making Progress
HHS is committed to modeling diversity and inclusion throughout our organization and creating an equitable workplace for all. To achieve this, we are committed to the following goals and action steps:
Connect diversity, inclusion, and equity to our mission, vision, and values, while increasing the visibility and accessibility of our efforts.
Create and support programs and policies to expand diversity within all levels of our leadership.
Establish and promote training sessions on diversity, inclusion, and equity to provide information and resources for our teams.
Identify and confront unconscious biases that interfere with inclusiveness and implement systems to be intentional and conscious during the hiring, promoting, and evaluating process.
Continually review and improve our policies, systems, programs, and services in pursuit of a just and equitable workplace for all team members.
Practice transparent communication in all interactions.
Lead with respect, empathy, and understanding.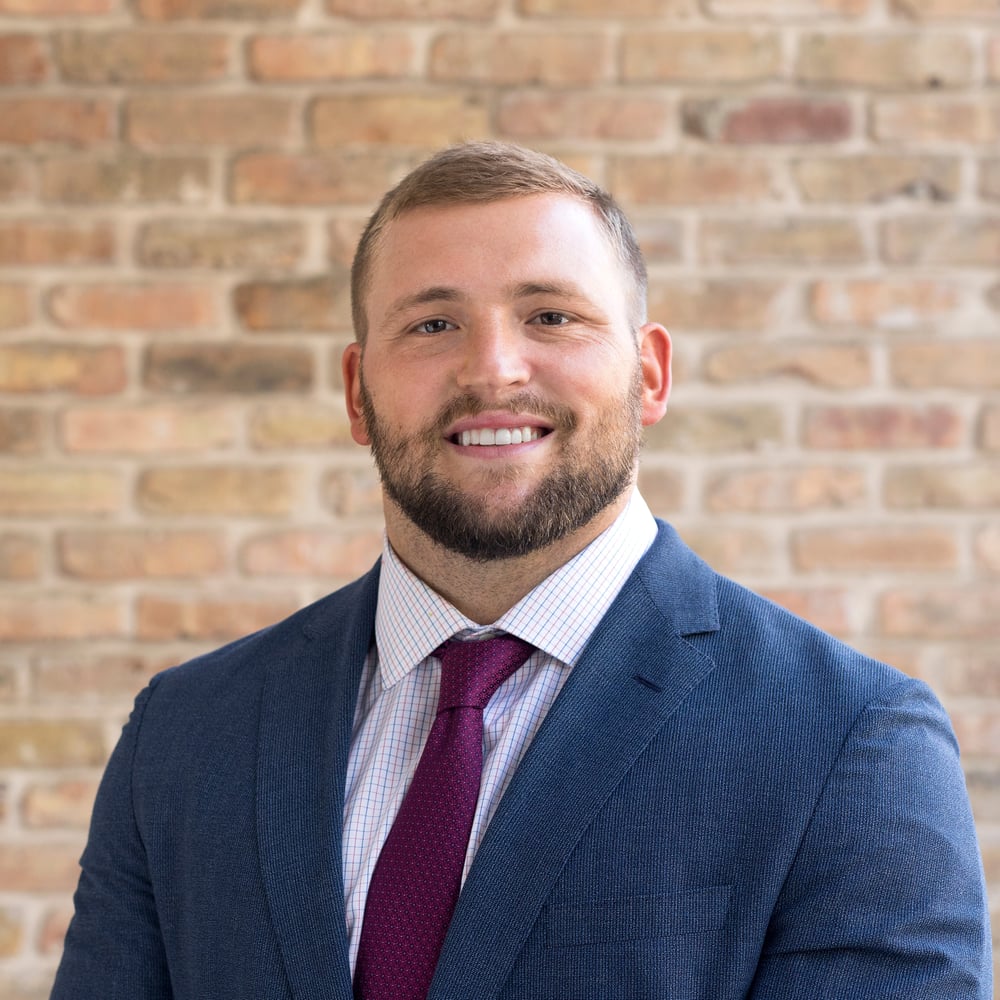 Bobby Floyd
Chief Executive Officer, Chair
"Having grown up in the company, I believe this company's success is due to its people, and my goal is to foster an environment at HHS where people from every walk of life truly feel like they belong, and that the organization values them for who they are."
Bobby Floyd joined HHS in 2010 and has held positions in both operations and business development capacities. Throughout his tenure as COO and later CEO of the Healthcare Division, he helped the company maintain a 97 percent account retention rate and sustain a 15 percent annual growth rate. Under his guidance, HHS University was created, new technology programs and initiatives were launched, and HHS' first international partnership was established. Currently, Bobby serves as HHS' Chief Executive Officer, overseeing the day-to-day operations of HHS. He focuses on expanding HHS' technological and corporate initiatives while developing a cohesive OneHHS organization across all divisions. Bobby also leads the effort in sustaining and improving the company's culture through an emphasis on HHS' values of diversity and inclusion. Becker's Hospital Review recognized him on their Rising Stars: 90 Healthcare Leaders Under 40 list for the last two years. He graduated from North Carolina State University with a Bachelor of Science in Business Administration.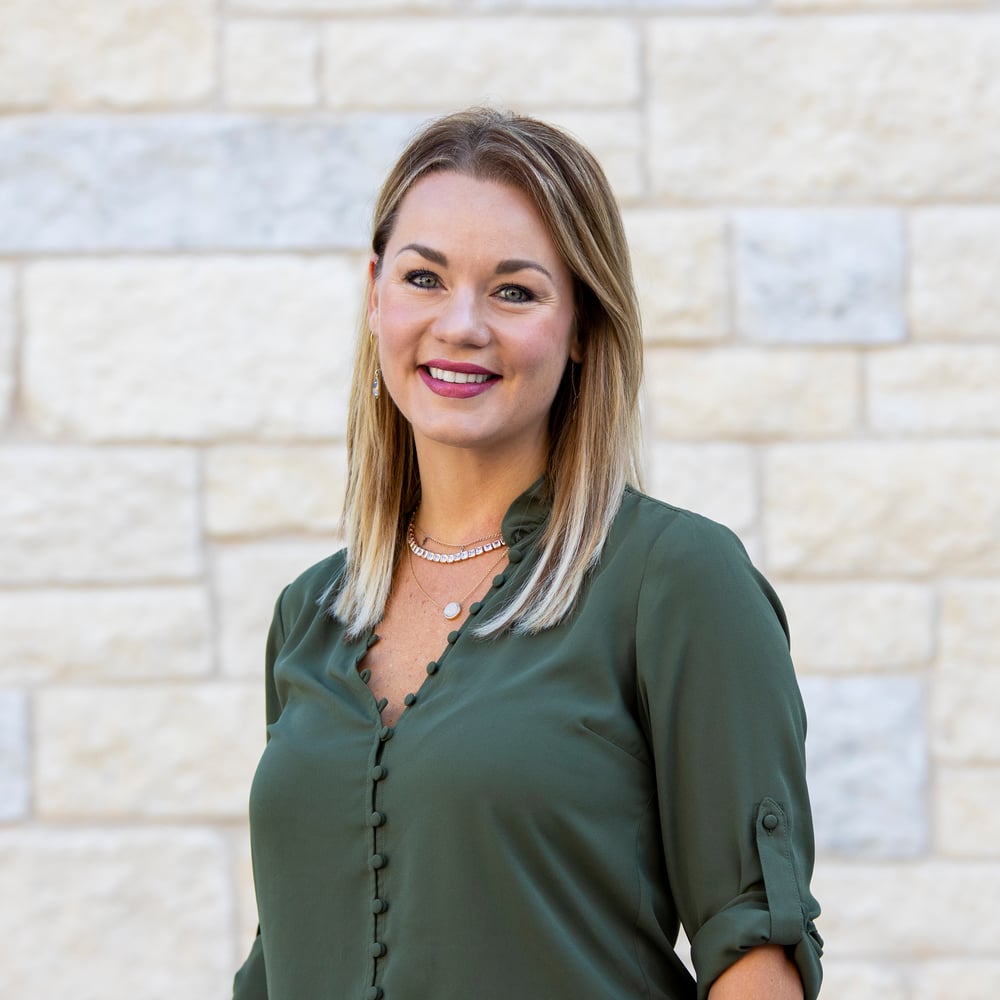 Lisa Molnar
President of Human Capital Management, Vice Chair
"It is important to me that we break down barriers and biases that have built up over multiple generations so that I leave my children with a better community to become a part of. We should all feel empowered to be a part of the change and that we can create change. Even the smallest act can create a ripple effect with a large footprint in the right direction."
Lisa Molnar joined HHS in 2003, serving as a patient advocate at a healthcare facility in Alabama. In 2005, Lisa transitioned to corporate services under human resources and employee benefits. Over the last 16 years she has continued to develop her knowledge and advance her career in human resources, risk management, and employee benefits. As a result of her leadership and compassion in her areas of expertise, she has quickly moved up the ranks to her current role of President of Human Capital Management. Lisa oversees all human resource, employment liability, employee benefit programs, time and attendance, and payroll for HHS' business within the United States. She earned her Bachelor of Science in Emergency Medicine and Business Administration from the University of Alabama at Birmingham and holds multiple designations under human resources and insurance including her SPHR, ARM, and CEBS.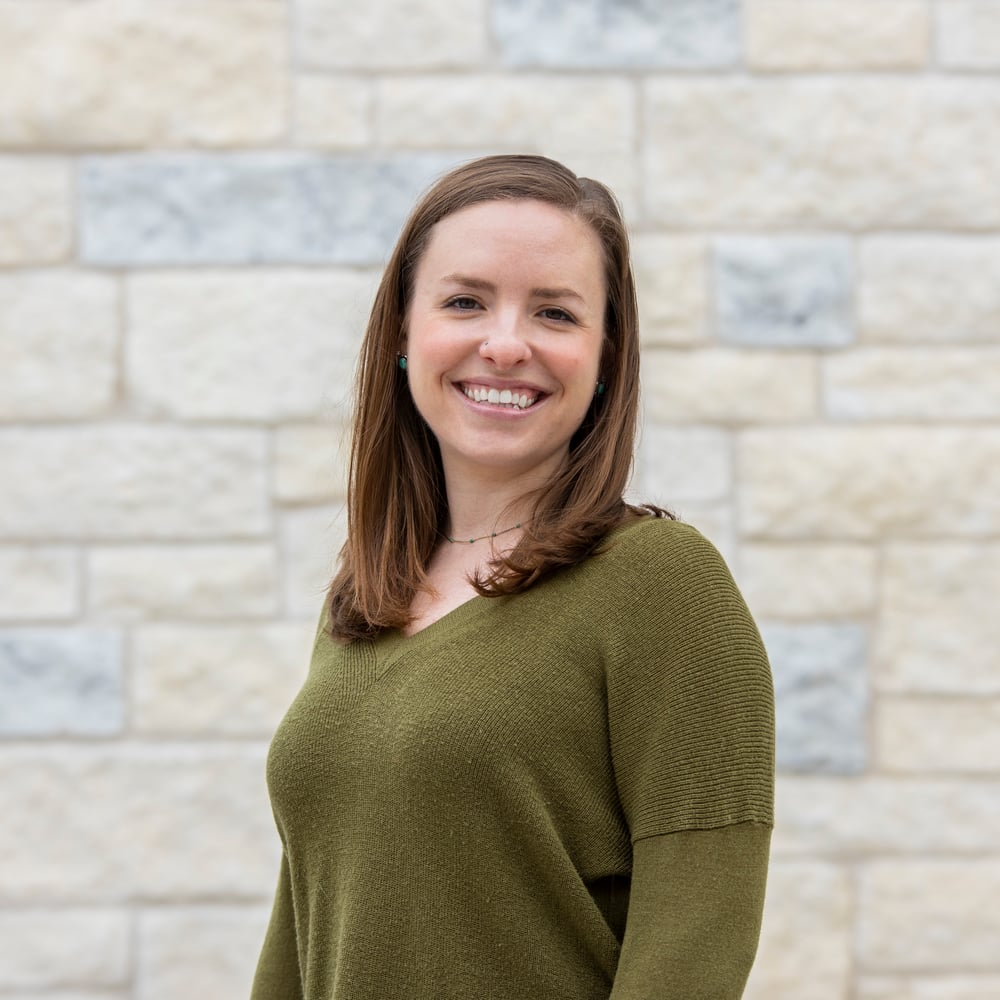 Elena Sprick
Director of Continuing Education, Secretary
"When we recognize that we are not all afforded the same resources and opportunities in life, we can take steps to lift each other up and improve our world. I am so thankful that HHS sees the value in creating an equitable and inclusive environment for our diverse teams, and I can't wait to see how our actions enable our company to become stronger."
Elena Sprick joined HHS in 2015 and currently serves as the Director of Continuing Education, where she focuses on delivering meaningful learning opportunities to all HHS employees. Before coming into her current role, Elena spent five years in marketing with HHS, where she oversaw internal communications and acted as assistant director for the department. Prior to HHS, Elena gained experience in the fields of marketing and international higher education. She also spent several years living in Peru, South Korea, and the Czech Republic, where she provided English language instruction to students of all ages. She earned a Bachelor of Science in Media Studies from the School of Journalism and Mass Communication at the University of Colorado, Boulder.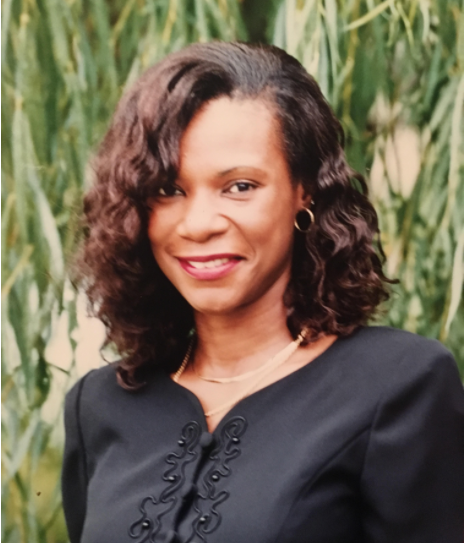 Annie R. Jones-Williams
Director of Culinary, Team Member
"Inspect what you expect and never stop expecting."
Annie R. Jones-Williams joined HHS in 2011 as the Director of Culinary and Environmental Services for an account in Memphis, Tennessee. During her tenure with HHS, in addition to being the first full-time culinary and nutrition director, Annie has traveled around the country helping onboard new team members for new and existing accounts. She earned a Bachelor of Science in Elementary Education with a minor in Social Welfare from Tennessee State University.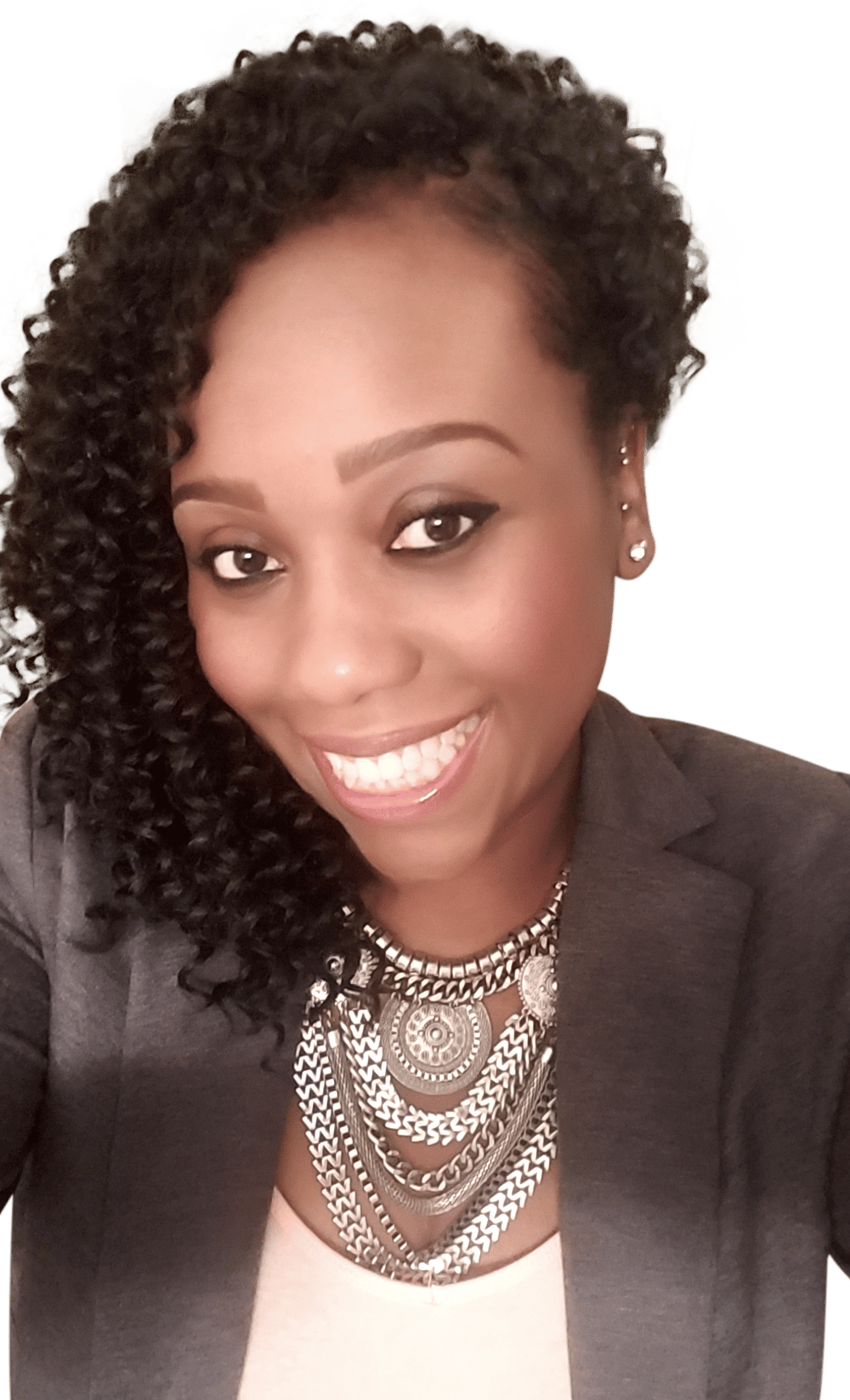 Cabriny Blain
Director of Environmental Services, Team Member
"When we claim not to see color, we deny the lived experience of every person of color. We must see color in order to embrace the beauty that is diversity and put forth the effort to ensure equality for all."
Cabriny Blain, most affectionately known as Bri, joined HHS in 2019. She considers herself fortunate enough to have cultivated her career at TriStar Centennial Medical Center in Nashville, Tennessee, where she is currently the Director of Environmental Services. Bri has an extensive background in operational management across various sectors including food, transportation, hospitality, and tourism, all of which have made her successful in her career at Centennial. Bri is a graduate of Florida State University, where she earned her Master of Business Administration.
Bri is of Haitian and Cuban descent. She is originally from New York but is a Florida girl at heart. Diversity, equity, and inclusion have always been a strong passion of hers. Her desire to utilize her position to build a diverse workforce that includes differing ages, gender, races, religion, persons with disabilities, and sexual orientations at her facility is what truly motivates her. She ultimately wants to use her position to drive a more positive culture, build morale, and improve overall performance in the workplace. Her idea of building insightful awareness around systematic discrimination and biases is about the ability to shift one's mindset.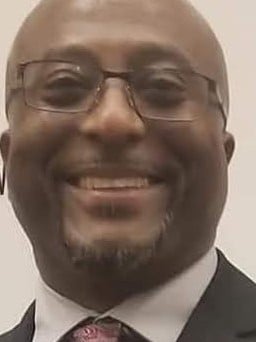 Eric Garner
Director of Environmental Services, Team Member
"

When I think of diversity, I think of people who are uniquely capable, intelligent, and purposely different who are working together with a common goal. Inclusion empowers us all to come together to make progress for our organization and the entire human race."

Eric Garner serves as a Director of Environmental Services at our partner facility in Columbia, South Carolina. Prior to joining HHS, Eric was a director of communication for the South Carolina Commission for Minority Affairs, a public information officer in Cuyahoga county, and a youth advocate for a non-profit organization. Eric earned his Bachelor of Arts in Mass Communications from Winston-Salem State University and Master of Public Administration from Strayer University. He believes in emotional intelligence, southern hospitality, excellent customer service, and being a visionary of continuous improvement.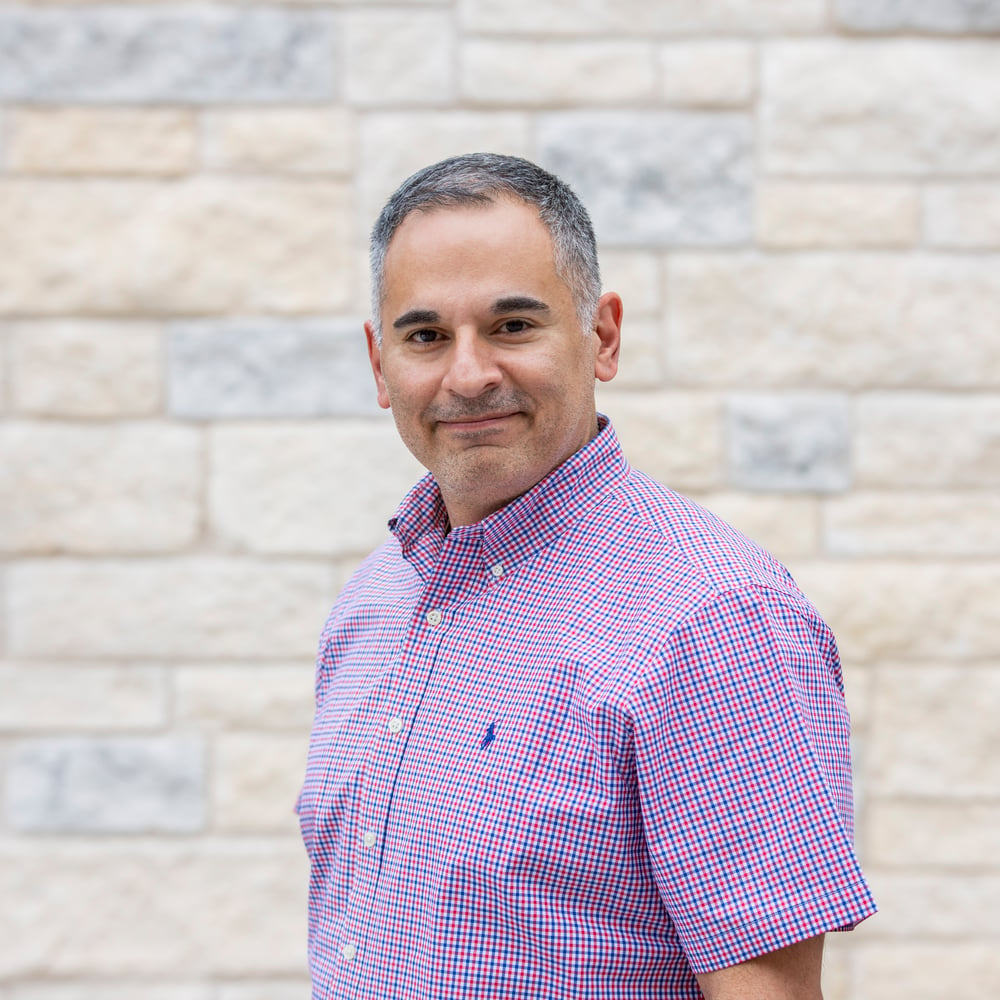 Fransisco Garcia
Vice President of Account Management and Bedwatch, Team Member
"Simply put, companies that value and recognize DEI have a stronger and more diverse workforce than companies that don't. Studies have shown that implemented DEI programs increase opportunities for growth within the workforce, which in turn lead to innovations and daily decisions that have a positive direct impact on the company."
Francisco Garcia is the Vice President of Account Management with HHS' subsidiary, BedWatch. Francisco's responsibilities include many aspects, from customer engagement to selling BedWatch's modules. He is passionate about driving and improving the customer experience by implementing new processes for reporting and developing cultures of service excellence. He has over three decades of experience within the service industry, including serving as a general manager for Fortune 500 companies. He earned his Bachelor of Business Administration in International Business from The University of Texas, San Antonio.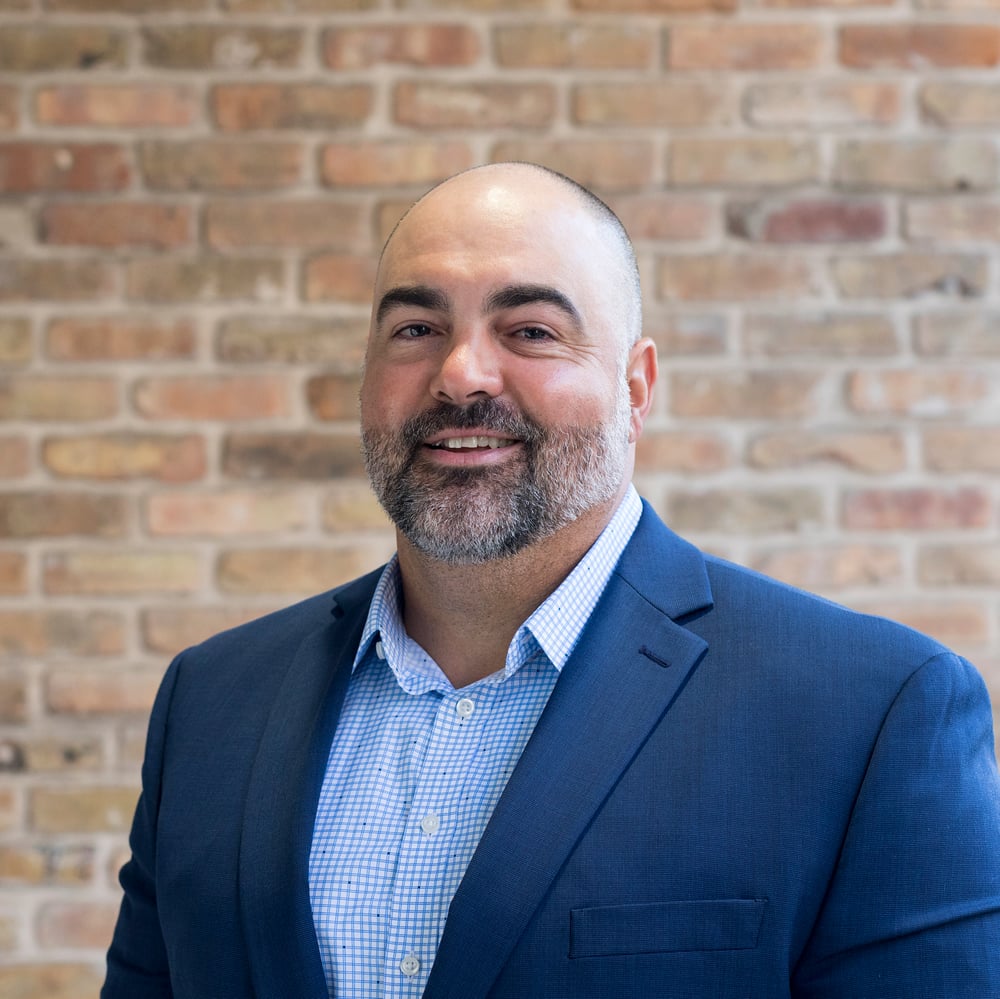 Joel Pino
Vice President of Environmental Services, Team Member
"One of my favorite things about working in EVS for HHS is how diverse our teams are. I really believe that's what makes us great. We're able to get different ideas from different people and work together to find the best solutions."
Joel Pino joined HHS in 2009 as the Assistant Director of Environmental Services at a facility in Florida. Since then, Joel has served as Director of EVS for three different facilities and currently holds the title of Vice President of EVS for the Orlando division in Florida. Joel was born in Havana, Cuba, and immigrated to the United States in 1980 during the Mariel Boatlift. He and his family settled in Florida, where he has called home for more than 40 years.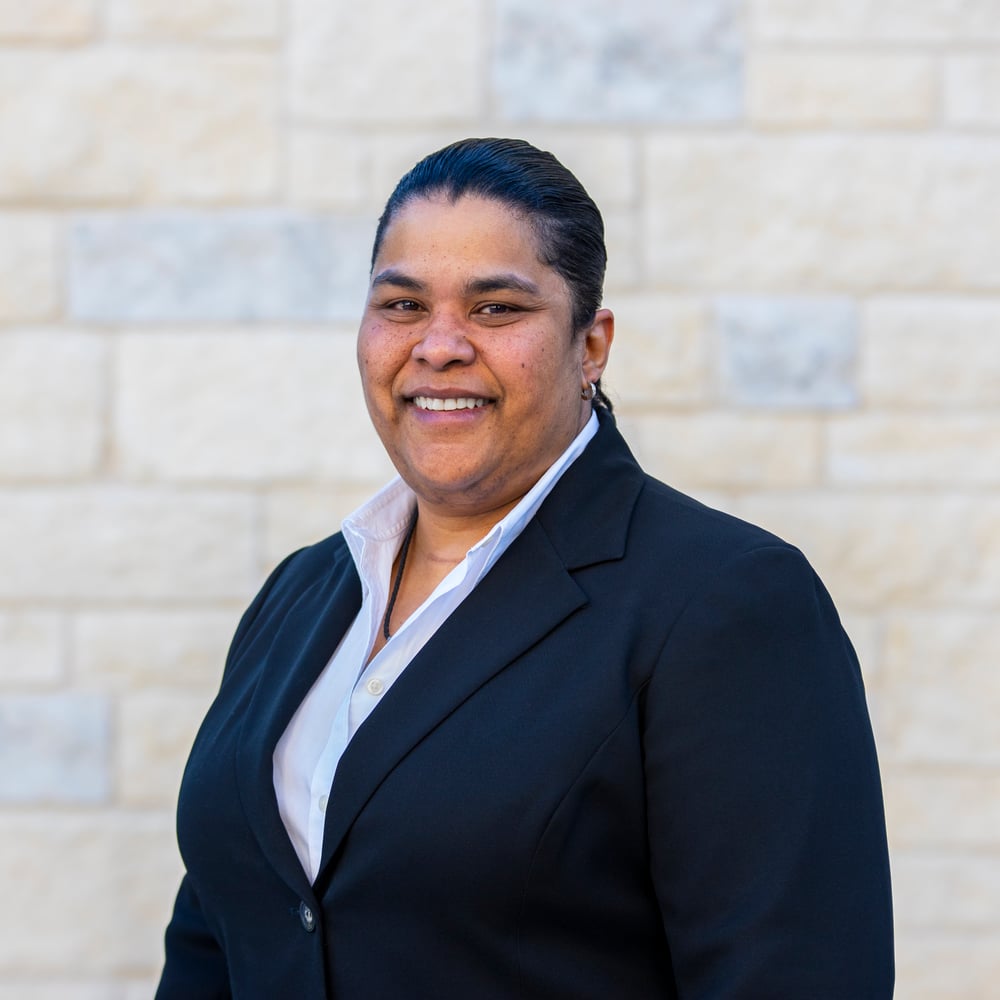 Marta Hernandez
Vice President of Culinary, Team Member
"I feel that our company takes diversity and inclusion seriously, and I would like the opportunity to help get that message across to all our family of associates. Inclusion to me means a willingness to understand that our differences make us stronger and that, in the most important sense, we are all the same. Humanity, empathy, kindness, a willingness to listen, seeking to understand — these are all things that are important to me not only as a minority but as a human. I would like to assist in sharing that message."
Marta Hernandez joined HHS in 2014 as the Vice President of Culinary, bringing more than 30 years of expertise in culinary and retail operations. Marta started in the culinary industry as a sous chef at a gourmet supermarket in Miami Beach. While there, she worked her way up to a management role and then went on to serve as a corporate chef and director for several culinary support service companies. She has experience in high-end retail food management and catering, high-volume/high-end restaurant management, quick-serve multi-unit management, and corporate dining. She has a passion for food and teaching team members how to make great food and deliver great service. She attended the Culinary Institute of America and Johnson and Wales University, and she studied business at Rutgers University.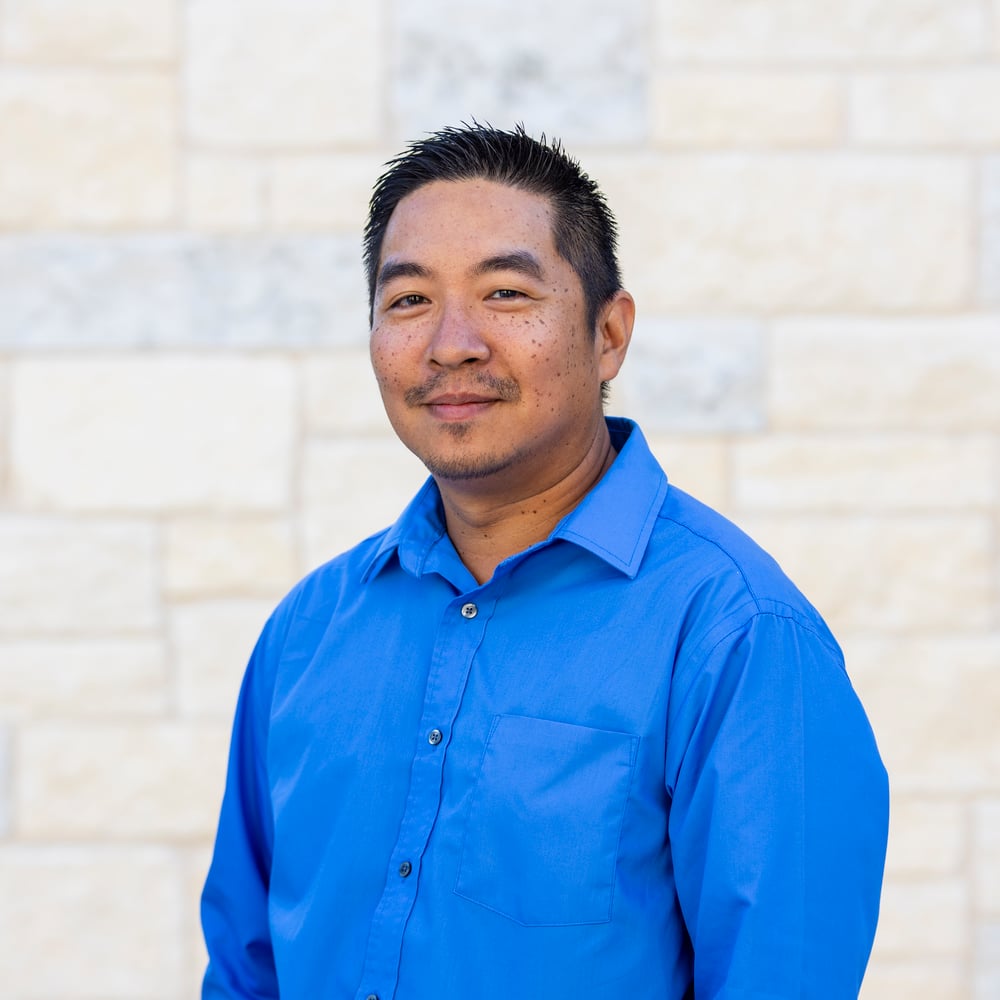 Peter Tseng
Corporate Chef, Team Member
"The DEI Team is important because it is our responsibility to help current, new, and future team members understand what HHS is about. The guiding principles and values that we preach are the foundation of what we practice in our daily lives, not because it is required, but because it is part of who we are and who we want to be."
Throughout his 20 years as a chef, Peter Tseng has led several high-performance and award-winning teams in diverse settings including hotels, resorts, convention centers, senior living communities, and healthcare facilities. Peter has worked extensively in large senior living communities on the east coast and has worked for HHS since 2015 as executive chef, culinary champion, and corporate chef. He was a key contributor to several major culinary projects such as Breadbox and the HHS cookbook. Peter's passion is food, service, and training staff in all culinary methods. He studied at Pennsylvania State University and earned an Associate's Degree in Culinary Arts from Le Cordon Bleu.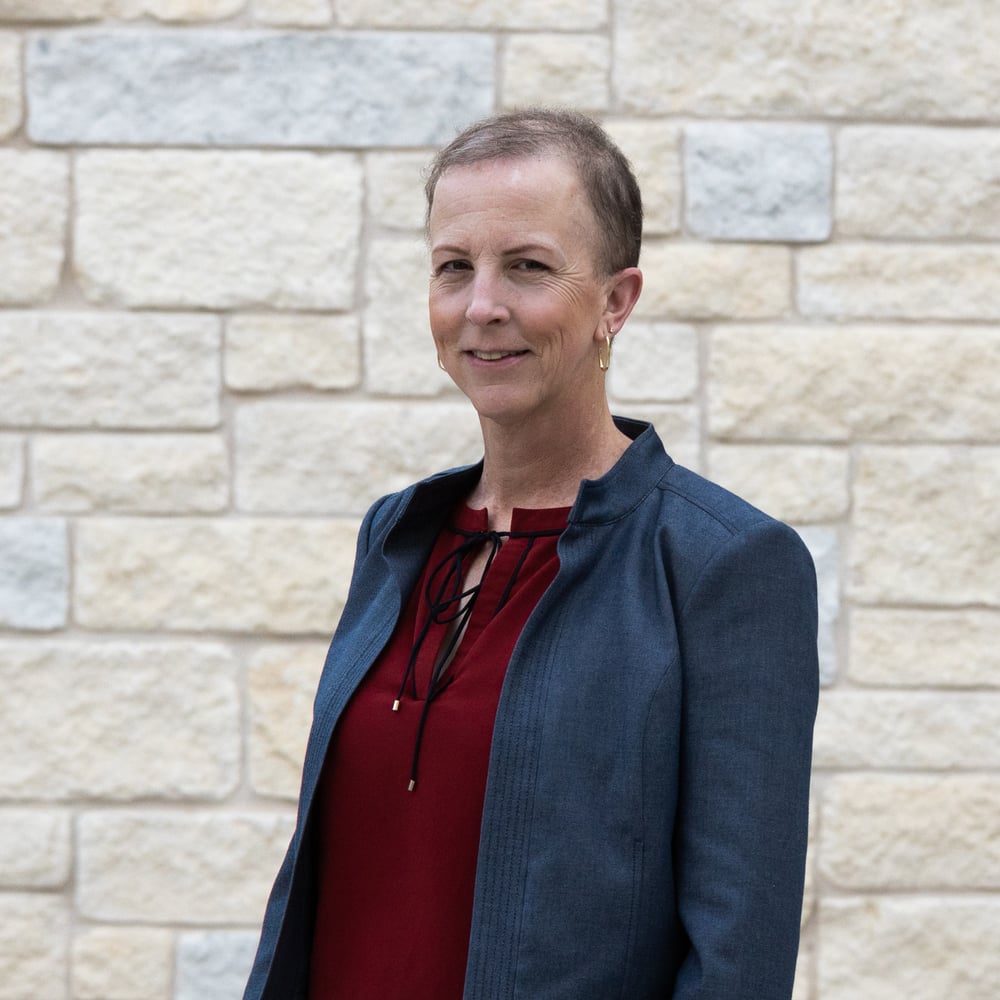 Stacey Allen
Vice President of Culinary, Team Member
"Growing up with a mentally challenged older brother, who looked different and acted different from others, provided perspective on the meaning of diversity, equity, and inclusion to me. From an early age, I was able to see how things should be and consequently how they are not in the world. My brother, David, taught me to love differently, to look at opportunity differently, and to include and value others differently than the world and society would like to dictate. I would like to contribute to DEI by bringing awareness to unconscious bias, advocating for diversity in recruiting processes, and building bridges to DEI community groups."
Stacey Allen joined HHS in 2020 as Vice President of Culinary for the West Division, bringing with her over 25 years in the healthcare contract food service industry. She is passionate about improving the patient experience and, as a dietitian, knows the healing power of food. Stacey received her Bachelor of Science and Master of Science in Nutrition from Texas A&M University.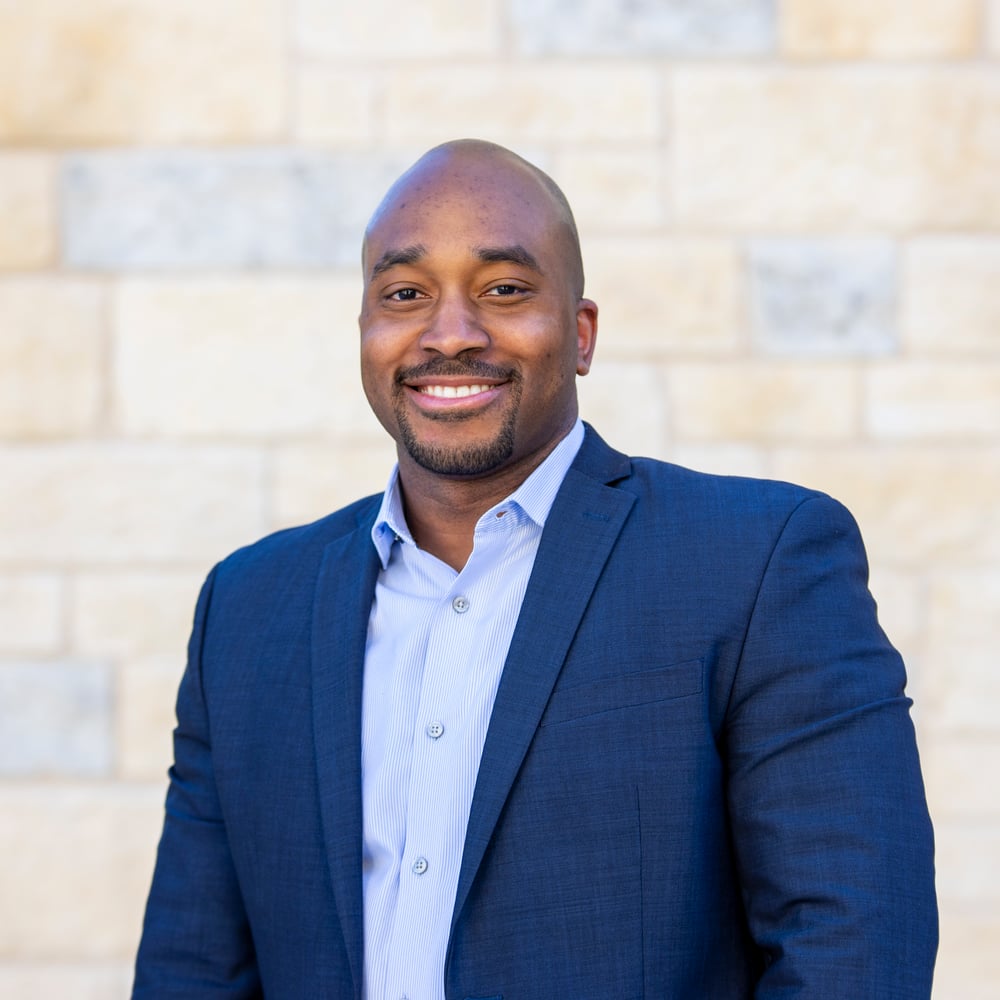 Terrance Newsom
Vice President of Environmental Services, Team Member
"

When I hear the terms diversity, equity, and inclusion, I think of the opportunities that are gained and missed in society today. I think of the lack of understanding surrounding the wealth of benefits that a diverse group of people from totally different backgrounds can bring to an organization."

Terrance Newson began working for HHS in 2011 in Jacksonville, Florida, and currently serves as the Vice President of Environmental Services. Since joining the company, Terrance has excelled at championing HCAHPS, floor maintenance programs, and leading large system initiatives. Terrance has previously served in managerial roles spanning from Florida, Missouri, Mississippi, Arkansas, and Minnesota before being promoted to Vice President in 2019. Terrance earned a Bachelor of Arts in Sociology from Tougaloo College in Jackson, Mississippi, and currently resides in Nashville, Tennessee with his wife, Markeshia, and daughter, Dakota.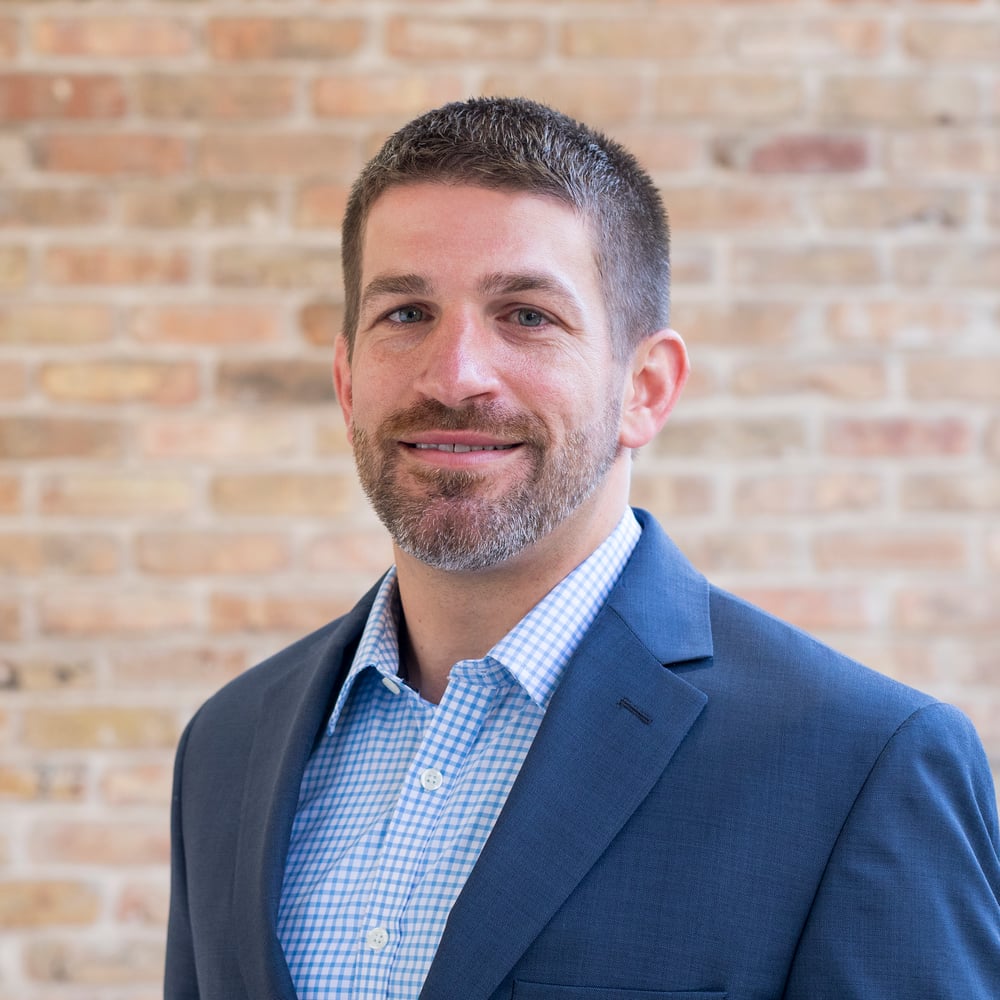 Vincent Bartges
Vice President of Environmental Services, Team Member
"I have a passion for helping people reach their potential. HHS has offered me leadership and financial opportunities I never thought I would have. I want to see my team succeed and take advantage of the same opportunities I have been provided. I consider it a shame some people are not afforded these opportunities because they don't have a mentor to support them or because they did not start with the same support system I had in my adolescence. As a manager in our organization, I believe it is my duty to place the best person we can find in each position. I hope this initiative will support our ability to advocate for candidates that may not have had an advocate in the past."
Vincent Bartges has the unique experience of having been a client of HHS before becoming a key member of the HHS team in 2007. He completed a residency program at a healthcare services company before taking on an associate administrator role at one of HHS' partner facilities. He joined HHS as Vice President of Environmental Services, where he oversaw partnerships in the northeast and later in northern Florida, Georgia, and in the Carolinas. In 2013, Bartges took on the role of Executive Vice President, providing executive oversight to HHS' partnerships on the east coast. Today, he serves as Vice President of Environmental Services where he serves HHS partnerships in Georgia, South Carolina, and North Carolina. He earned his Bachelor of Arts in Accounting at The Citadel Military College of South Carolina and completed his Master in Health Administration at the Medical University of South Carolina.